Witness these amazing artists bring dance music's most iconic tracks to orchestral life in the beautiful setting of our country's best-loved stately homes.

Urban Soul Orchestra (USO) seamlessly integrate the two worlds of classical and electronic dance music. They have worked for 25 years at the top of the UK music industry, specialising in recording sessions for top artists, major corporate events and exclusive private parties. Founded by Stephen Hussey, and co-directed by Natasha Beckman, they have worked alongside a veritable who's who in the dance music industry, including Nightmares On Wax, Groove Armada, Ultra Naté, Octave One, Full Intention, Soul II Soul, Robert Miles, Sonique and Spiller.
USO were named as the World's Most Prestigious Event Supplier at the Prestigious Star Awards, they are also recommended in the Tatler Party Guide and the Secret Quintessentially Weddings Guide.
USO have released two albums which are available to download/stream below.
www.urbansoulorchestra.co.uk
"Classic Ibiza is a heady mix of iconic dance tunes, a classical orchestra and a music festival in a stunning setting. Whether you want to sit back and relax with a glass of bubbly over a picnic in the evening sun, or get up and dance the night away, everyone is guaranteed a great time."
Stephen Hussey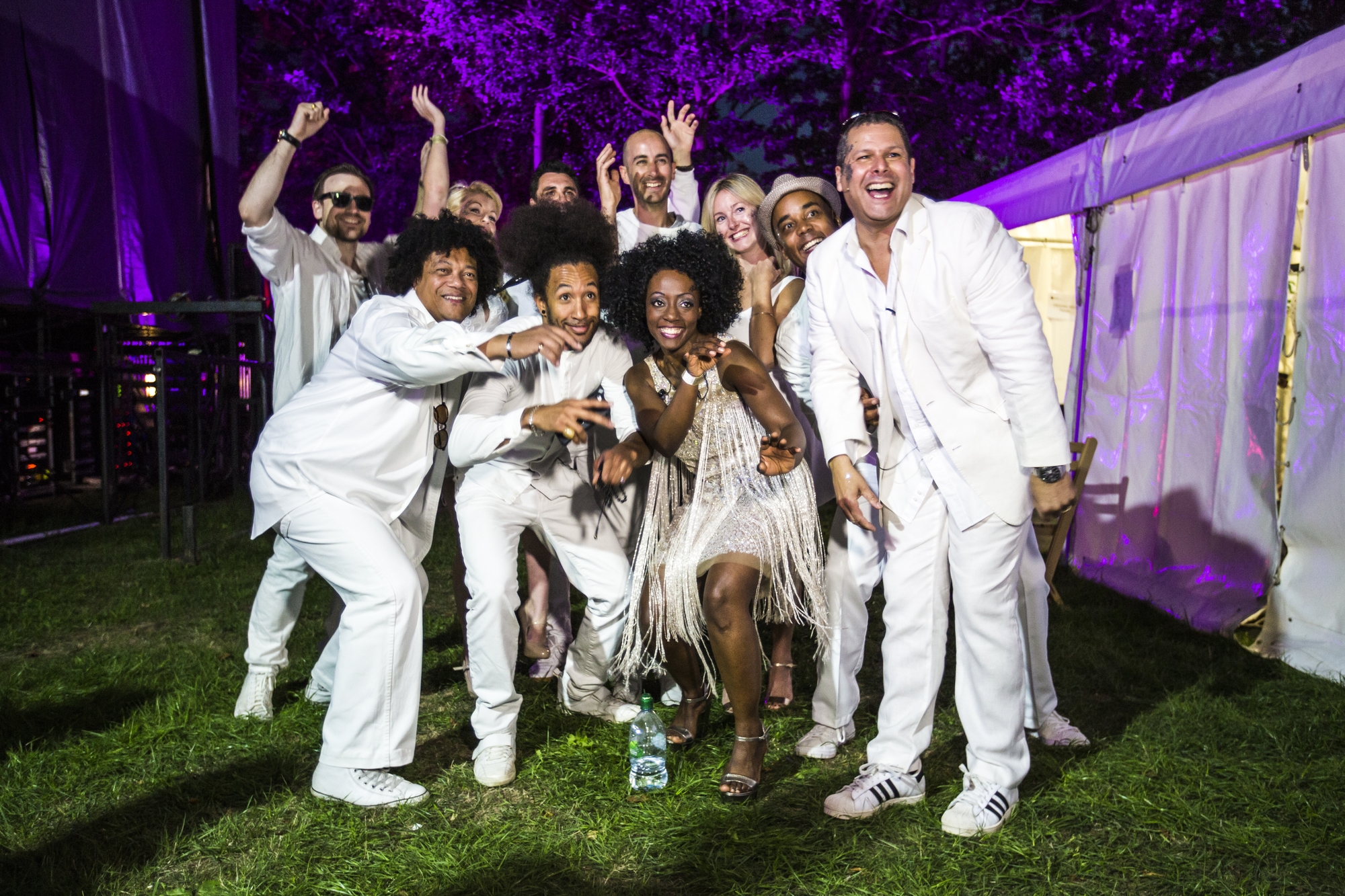 Goldierocks
Goldierocks (AKA Sam Povey-Hall) has played exclusive sets for Madonna, Giorgio Armani, Richard Branson and Jade Jagger. Her weekly global radio show 'The Selector' goes out to 44 countries and with 4.3 million dedicated weekly listeners, she was named by The Evening Standard as "the most influential woman in pop." 2016 saw Sam become the 'face of dance music' for Capital FM presenting The Capital Weekender with Ministry of Sound, she also launched her own weekly independent, specialist mix show 'Firefly Mix Series' on Pioneer DJ Radio and became the new co-host for Bestival FM.
"Classic Ibiza is epic. An overwhelming sensory experience, because it's me and the vast and powerful 32-piece Urban Soul Orchestra. It's so much fun performing with that wall of sound behind you, those iconic tracks that bring back nostalgia and euphoric moments. One of the best shows I've ever done. I can't wait."
Goldierocks (AKA Sam Povey-Hall)
Jose Luis
Caracas-born DJ and former Pacha Ibiza and Ministry of Sound resident, Jose Luis, is joining the Classic Ibiza party next summer. He'll be bringing some old-school house with a Latin flavour to our new 'chill-out' set.
"I'm going old-school house meets Latin. The Balearic sound is very rooted in the 'latinesque' sounds of DJ Alfredo. House is a feeling, a vibe and I hope to be able to recreate the vibe that you get when you party in Ibiza. I'm doing the opening set, so want to create the right atmosphere for the orchestra to come on and kill it!"
Jose Luis
Click here for a more in-depth interview with Jose.
Max
Max has been with Classic Ibiza from the very start and possesses a powerfully emotive vocal talent which, together with his dynamic performance style, allows him to truly connect with the audience. He brings over 15 years of live performance experience to the stage and combines dance into his performance making for an explosive show.
"Classic Ibiza last year was a vibe. On one of the shows the rain was intense but the will of the people was intenser. People still showed up in abundance to party and that energy mixed with water proof ponchos made us give the event more. The love and energy you bring is always reflected so thank you."
Max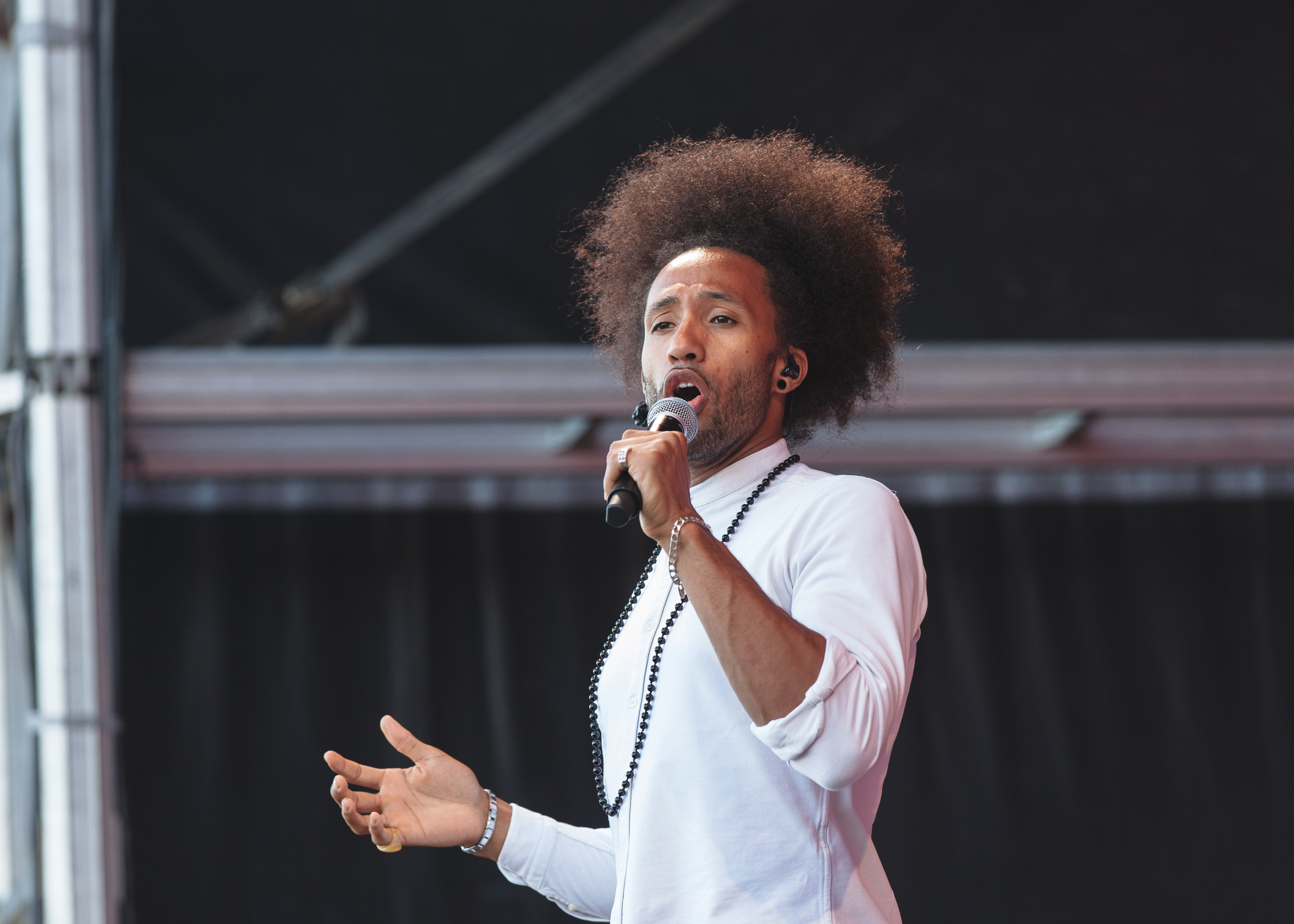 Jina
Jina has also been with Classic Ibiza from the beginning and is one of our most sassy divas, with a wealth of theatre and touring credits to her name. Jina has sung with many household names such as Soul II Soul, Public Enemy, LL Cool J and former members of the Spice Girls (Mel B, Mel C and Victoria Beckham).
"Children, parents and grandparents together enjoying a taste of the orchestral sounds of Ibiza classics at their own outdoor festival in beautiful UK locations. The seamless transition from a calm sunset accompanied by chilled Ibiza tunes to a spectacular laser display lighting the night sky always amazes me as does the mass crowd jumping as far as the eye can see to Urban Soul Orchestra's renditions of the most popular dance anthems of all time."
Jina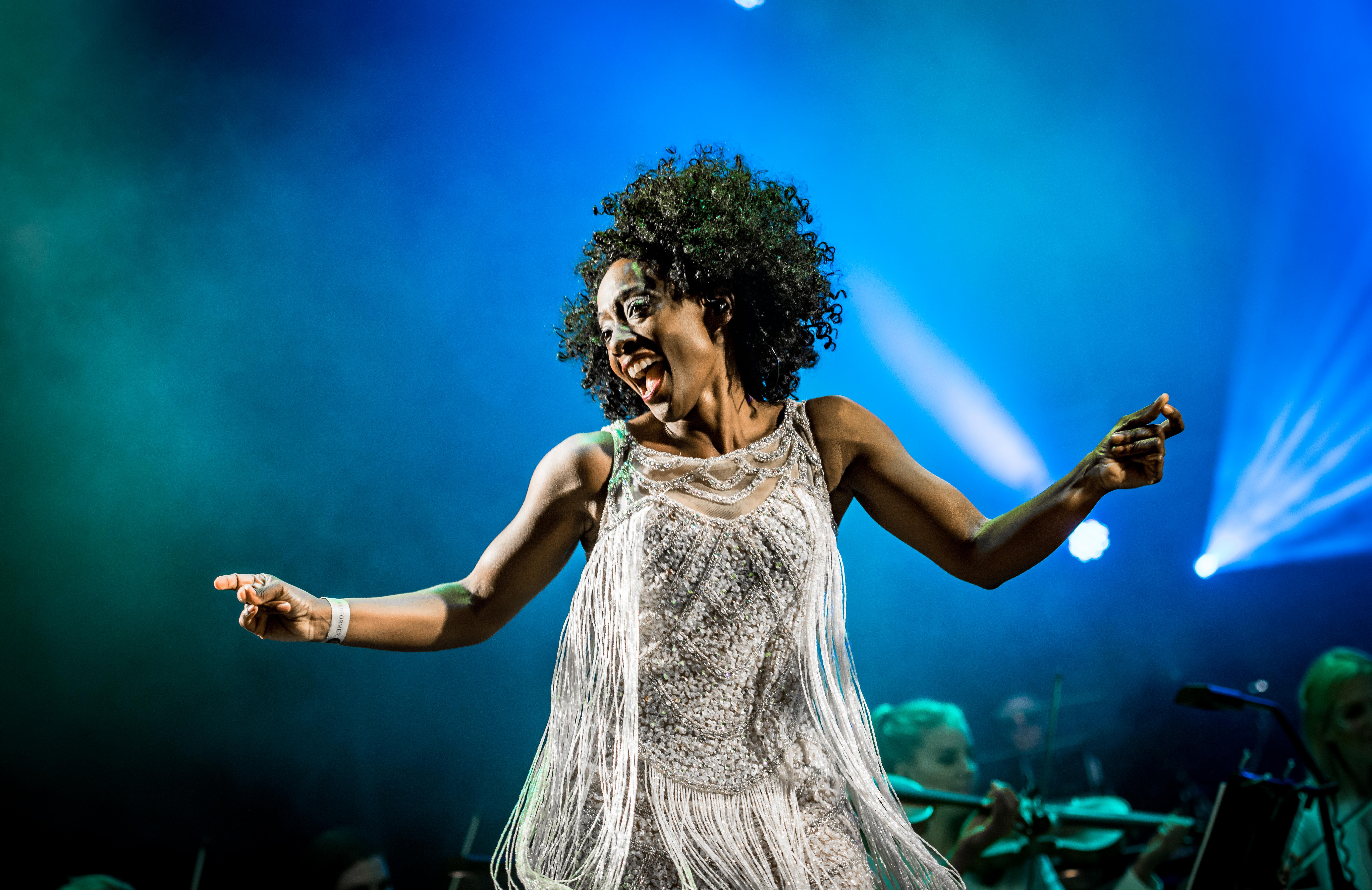 Fola
Fola is a MOBO award winning singer/songwriter and is one of our most experienced and versatile vocalists. She is a stunning performer with a huge smile, and a velvety soulful voice.
"Singing at Classic Ibiza is like revisiting old friends. The songs hold so many memories and are such a pleasure to sing and even better to share with an intergenerational audience."
Fola