Classic Ibiza In Association With San Miguel
We are delighted to announce that we have agreed a longterm partnership with iconic Spanish beer brand San Miguel. The relationship is built on a shared ethos of enriching people's lives by providing them with amazing experiences.
"We are thrilled to have this partnership with San Miguel, a brand that is synonymous with Spain and enjoyment. We share these values and are really looking forward to working closely with the team there to invest further in enhancing the experience of our audience."
Lisa Ward, Director of Revival Productions
"As a brand we aren't focussed solely on inspiring our drinkers to experience more, but also providing and being part of their experiences. The partnership with Classic Ibiza helps us do exactly that. The seven amazing events will allow our drinkers up and down the country to not only relive some of their memories on the famous White Isle, but do so with a San Miguel in hand, all enjoyed in the grounds of some of the UK's most beautiful stately homes and gardens – an experience they won't forget."
Dharmesh Rana, Director of Marketing, World Beer at Carlsberg UK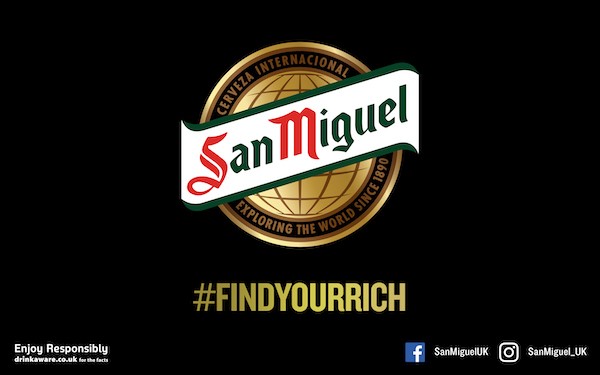 The San Miguel Experience Competition
To celebrate our association with San Miguel our audiences will have the amazing opportunity of winning a San Miguel experience in Ibiza. The experience will include:
Return flights from the UK to Ibiza.
Two night stay in the San Miguel Ibiza House, complete with its own staff.
Transfers from Ibiza airport to the accommodation.
Lunch at one of the iconic Ibiza beach clubs.
A trip on a private yacht to witness the hidden gems of the White Isle.
A premium dinner experience followed by an authentic Ibiza party experience.
A cookery master class at the San Miguel Ibiza House.
All you have to do to be in with a chance of winning this amazing prize is to have booked your tickets for Classic Ibiza 2019 in association with San Miguel by 28th February 2019.
If you have already booked your tickets you will need to opt into the competition from the efo that we will send to you on Thursday 31st January 2019.
For full terms and conditions of entry please click here.
San Miguel are also offering one of these amazing prizes at each of our 2019 concerts! Full details of how to win will follow!